Welcome to the The ABBA Wiki
Edit
Welcome to the ABBA wiki! Whether you are a super-fan, delirious with excitement at the ABBA reunion in Stockholm (although it was over a year ago...) or whether you've heard one of their songs somewhere and are simply curious, this Wiki will inform you about their songs, members and any other information you may need! You can edit anything you like, provided that the information is correct, and with a lot of luck and patience we can use our computer skills to make a small tribute to one of the greatest pop groups of their time!
Anyone and everyone can edit this wiki, even if you do not have an account! But... as with all things in life, there are rules to edit. They are:
All edits must be made using UK ENGLISH, even if you are not from the UK. (For example, `colour` and not color`.)
All spelling must be correct, as well as grammar. If you are not sure on how to spell a word... there's always Google.
No vandalism will be tolerated. If you purposely replace lyrics with the wrong ones, or use offensive language of any shape or form, you will be dealt with.
Always write in the third person - no opinions please!
The first time the name of the article appears in the text, it must be written in bold.
Please include the year of release and group that released it (ABBA, obviously) in the brief description before the lyrics.
Any ellipses must have THREE DOTS only. This is to provide neatness.
The first letter of every line, whether it is in the middle of a sentence or not, must be capitalised.
The Aims of The ABBA Wiki
Edit
Since this a fairly new Wikia, the first thing we aim to do is get all major songs covered with the mere basics: brief description and lyrics. Then, we can extend to describing the music video and the music itself, such as lead vocals and instruments used. Also, backing vocals are a less-heard but still vital part to any song. One day, we hope to have all intelligible backing vocals placed in brackets beside the lines that they accompany.
Latest activity
Edit
Photos and videos are a great way to add visuals to your wiki. Find videos about your topic by exploring Fandom's Video Library.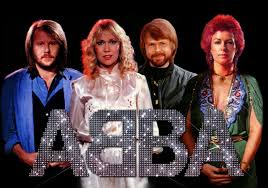 Community content is available under
CC-BY-SA
unless otherwise noted.